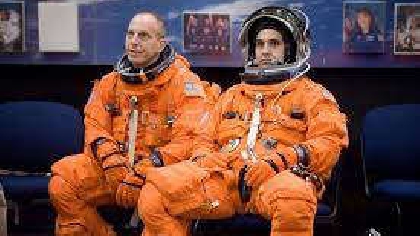 NASA Spacesuit Technology to KEEP COOL
New Technology From NASA
The same self-regulating materials that keep astronauts from exploding in space are now being used in clothing to reduce hot flashes in women during menopause, according to Popular Science. The London-based company Fifty One Apparel has a novel approach to making women feel more comfortable in their all-purpose fashions made for lounging, the gym, the office — and intergalactic travel if needed.
The company, named after the average age people experience menopause, turns high-tech fabric that was first designed to help keep astronauts comfortable inside their spacesuits into clothing that "put the freeze on hot flushes," according to the brand's website. Instead of wicking away sweat, the clothes actually keep your body temperature stable and control the production of moisture before it starts.
Fifty One Apparel uses a technology first incorporated by NASA into spacesuit gloves, says Popular Science. Outlast thermo-technology, later trademarked and produced by Outlast Technologies in Boulder, Colorado, was designated as a Certified Space Technology by the Space Foundation in 2003 and inducted into the Space Technology Hall of Fame in 2005.
Check out Fifty One Apparel HERE