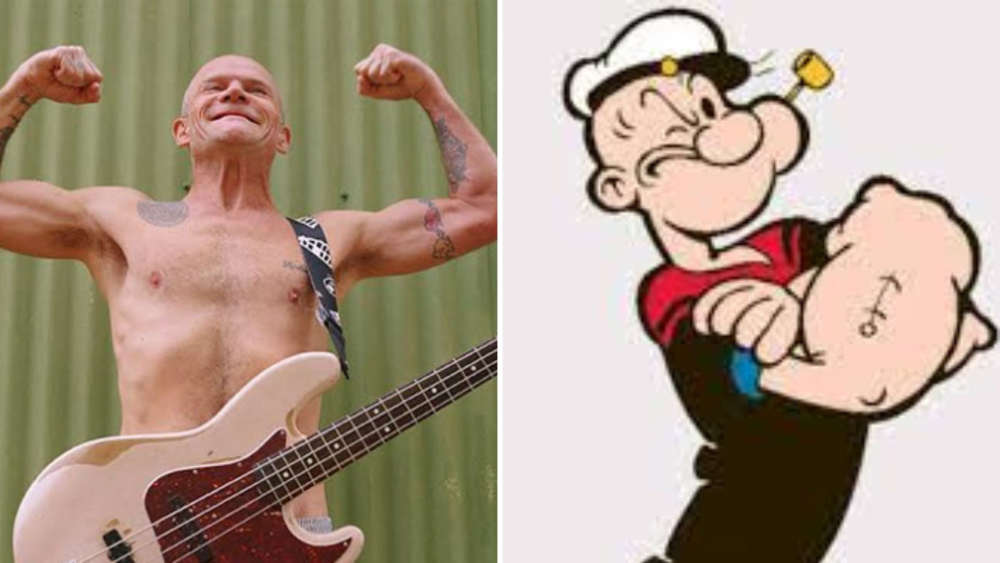 I'm your man...
Red Hot Chili Peppers bassist Flea said this week there is a character he believes he is destined to portray.
"If a good director decides to make a popeye movie, I'm your man," Flea tweeted.
Surprisingly, Popeye hasn't been redone since Robin Williams starred as the character in 1980 opposite Shelly Duvall as Olive Oyl.
Popeye the Sailor Man debuted in a comic strip in 1929 and was adapted for radio and then animated for various film and TV projects.
Flea, has also voiced characters in shows from 'The Simpsons' to 'Family Guy' and 'American Dad'.
If a good director decides to make a popeye movie, I'm your man.

— Flea (@flea333) June 19, 2022