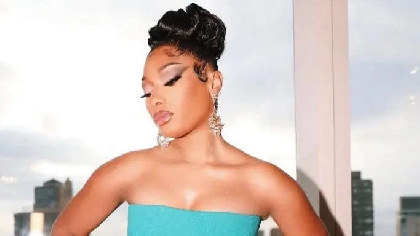 Bounce back, how a bad b*tch always do
Bad B*tches Have Bad Days Too!
Megan Thee Stallion Launches 'Bad Bitches Have Bad Days' Mental Health Resource
Launched on Tuesday, Bad Bitches Have Bad Days is a free, comprehensive resource network designed to connect users with the services that best fit their needs.
The website's aggressively honest title comes from the hook for "Anxiety", a deep cut off the Houston rapper's new album Traumazine, released last month. While not exactly a radio hit or a club banger, the track connected with legions of Stallion's fans who have seen the artist open up about her own struggles with mental health.
See MORE HERE