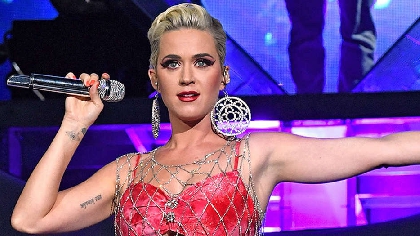 Sorry Katy, No Table For You!
No Table For YOU!
An Australian hostess was left stunned Saturday after she denied singer Katy Perry a table at a cafe in Port Douglas.
Katy was in Australia with her partner, Orlando Bloom, 45, who is currently shooting a movie called "Wizards!,"
Perry, had requested a table from the hostess, Indianna Paull, but was rebuffed when she was told there were none available,
Paull admitted on TikTok that she did not recognize Perry under the sunglasses and hat and told the pop star that she would have to wait.
While Perry initially argued with Paull over the lack of tables in the cafe, according to the hostess's account, the singer later tipped her generously for treating her like a "normal person."
Paparazzi caught the whole exchange and subsequently published pictures of a disgruntled-looking Perry along with her 22-month-old daughter, Daisy, at the cafe entrance.
"POV: Katy Perry comes into your café and you don't recognize her and argue over a table. Then she tips and hugs you for treating her like an everyday person," she wrote.
Several commenters online agreed that making celebrities wait in line should not be a big deal.