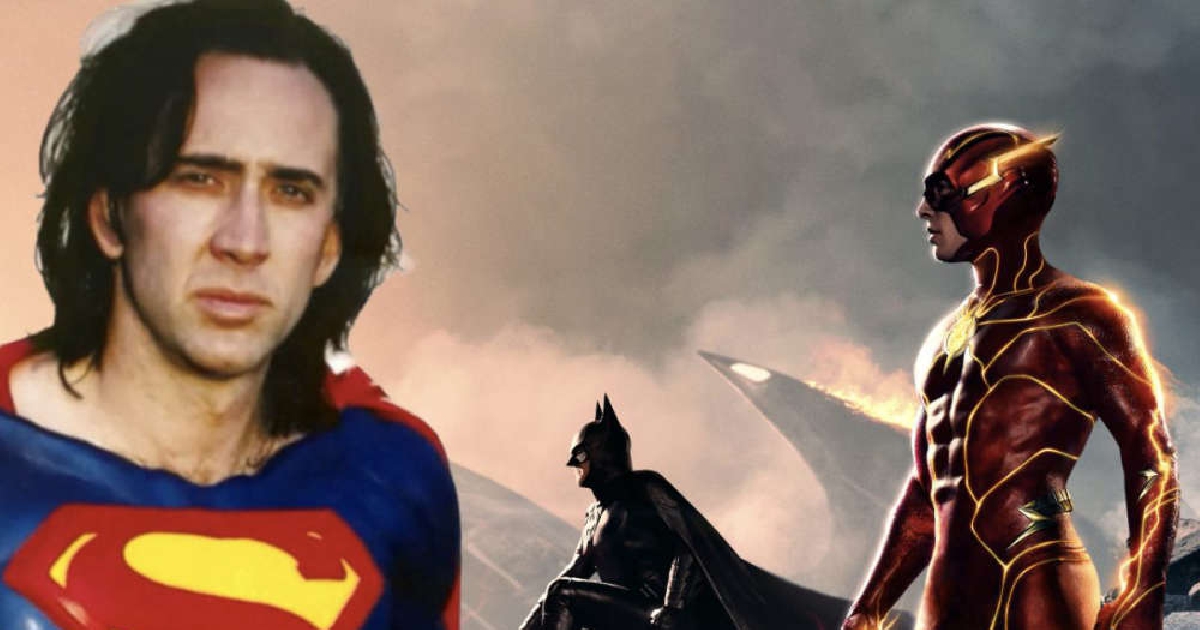 Nicolas Cage has a cameo in "The Flash" as Superman...
The DC Universe has been treading water for years, but all the buzz seems to indicate that "The Flash" is gonna turn things around.
And yesterday, director Andy Muschietti spoiled a major cameo that's guaranteed to put butts in seats: Superman . . . played by NICOLAS CAGE.
Muschietti says, quote, "Nic was absolutely wonderful. Although the role was a cameo, he dove into it. I dreamt all my life to work with him. I hope I can work with him again soon."
This comes 25 years after Cage ALMOST played Superman. He was set to star in "Superman Lives", with Tim Burton directing . . . but the movie was scrapped in 1998.