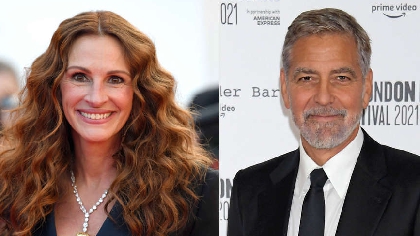 Julia Roberts and George Clooney are teaming up for another movie....
Julia Roberts and George Clooney are starring opposite one another in a romantic comedy, but they aren't in love when they reunite.
The megastars teamed up for Universal's Ticket to Paradise — marking each of their long-awaited returns to the romantic comedy genre. Playing a divorced couple who come back together for a Bali excursion in hopes of stopping their lovestruck daughter (played by Kaitlyn Dever) from making the same mistake they think they made 25 years ago by marrying someone she just met and throwing her career away.