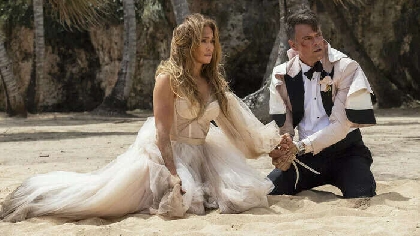 Will They Ever Get Married?
J.LO's New Adventure Is On Prime. Watch The Trailer Here...
The Amazon Prime action comedy Shotgun Wedding delivers on its title in the sense that it's got a wedding, and it's got lots of guns
The film stars Jennifer Lopez and Josh Duhamel as a couple whose wedding day at a beautiful resort is interrupted by pirates who take their guests hostage.
Will they save the guests? Will they save themselves? Will they ever actually get married? And just how great will J.Lo look the entire time?
The movie drops on Prime Video today. See the Trailer below!