CKPR presents Wake the Giant
91-5 CKPR presents the Wake the Giant Music Festival returning September 17th!
This is the biggest lineup yet and it promises epic performances and an awesome cultural atmosphere. Headliners include Our Lady Peace, legendary DJ Steve Aoki, and hit 90's group Aqua. There will also be sets from Digging Roots, Neon Dreams, Crown Lands, Aysanabee and Grammy nominated drum group Young Spirit Singers.
Wake the Giant Music Festival will be held at the Thunder Bay Waterfront against a backdrop of the iconic Sleeping Giant— the inspiration of the Wake the Giant movement that launched back in 2019. Tickets are on sale now. This year the festival has moved to a tiered ticket sale system with Tier 1 tickets now available for $120 and limited VIP tickets for $150. Children 11 and under are free but still need a ticket to attend.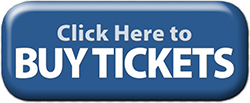 Among the homegrown talent set to take the stage is Aysanabee, an Oji-Cree singer songwriter, producer and multi-instrumentalist who uses folk, soul and alt-pop to tell stories about his life. This year will also feature a very special performance from Dennis Franklin Cromarty (DFC) High School student and piano sensation Malachi Beardy, who will perform just before the final act of the night. Jingle Dress Dancers comprised of youth from DFC High School are also expected to make another appearance on the Wake the Giant stage along with other very powerful cultural performances.
Wake the Giant Music Festival was created as a community-driven event to welcome hundreds of Indigenous youth to Thunder Bay from Northern remote communities. It brings cultures, music, and festival fans together, while promoting Indigenous artists. The festival is a part of the largest student orientation event in Canada. The 2022 Wake the Giant Music Festival will also include celebrity appearances, a live art installation, an Indigenous Craft Market, and yummy local eats! Stay tuned for surprise announcements leading up to the festival by following official Wake the Giant social media pages.
Don't miss the Wake the Giant Music Festival on Saturday, September 17th at the Thunder Bay Waterfront, presented by Thunder Bay's Radio Station, 91-5 CKPR!
Wake the Giant Social Media Links