Bill Hogan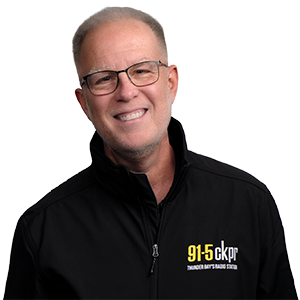 He's The Hitman and he's a Thunder Bay radio legend. He's Bill Hogan, and he's with you every weekday to get you home from 3 to 7.
Want witty remarks? Want Thunder Bay's Best Music on the drive home? Want the latest news updates at 4 and 5? Weather updates throughout the afternoon? Great contests? Details on the latest happenings in and around the community? Want a few laughs before you get home? You'll get all that and more with Bill.
Don't miss a second of a Thunder Bay institution - Bill Hogan - on Thunder Bay's Radio Station, 91-5 CKPR!