Smart Devices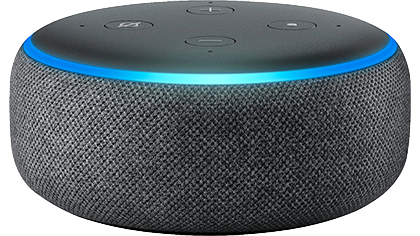 Alexa Skills
What is a skill?
Amazon's voice service is called Alexa. Much like your phone has an "app", your Amazon devices (Echo, Echo Dot, Echo Tap, Echo Show, etc.) have skills. You interact with Your Alexa enabled device via skills.
Skills can be "default" - meaning they come pre-enabled on your Alexa device, or they can be "custom". Custom skills are searchable in the Alexa Skills Store and offer more features.
Are custom Alexa skills free?
Yes, custom Alexa skills are free for you to enable and interact with your Alexa-enabled devices.
How do I enable a custom Alexa skill?
You have three options:
Search Amazon.com for the skill name & enable

Open the Alexa companion app on your mobile device, search for the skill name & enable

Say "Alexa, enable (skill name)"
Once my skill is enabled, how do I use it?
Using a wake word, Alexa begins listening for your commands
"Alexa…"

Skills have invocation names. When intending to interact with a specific skill, use a phrase to invoke the skill by its name.
"Alexa, play CKPR."

Stop by this page from time to time to check on any new 91-5 CKPR skills we've added.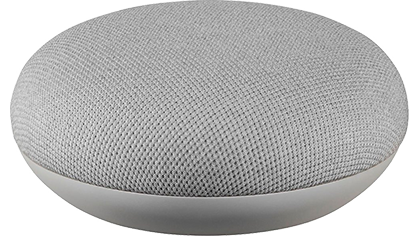 Google Radio Services
To listen to the radio on your Google Nest or Home speaker or display, you'll need to:
Link your radio services in the Google Home app

Download the latest version of the Google Home app on Android
Note: Linking radio services in the Google Home app is only available in the US and Canada.
Link your radio services
Make sure your mobile device or tablet is connected to the same Wi-Fi network or linked to the same account as your speaker or display.

Open the Google Home app.

At the top right, tap your account.

Verify that the Google Account shown is the one linked to your speaker or display. To switch accounts, tap another account or Add another account.

Go back to the home screen.

Tap Settings.

Under "Services," tap Radio.

Tap the 91-5 CKPR service.

To connect your account, tap Ok, then sign in or sign up for the service and follow the in-app steps.
Using you voice to listen to 91-5 CKPR
Just say either "Hey Google, play CKPR" or "Hey Google, play Ninety-One-Five."